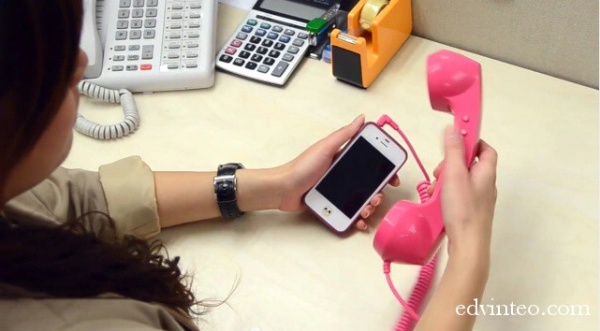 Next time, don't be surprised if you receive a call that sound like a chipmunk from an anonymous caller. You could be prank by your fellow mates with this new Retro Handset with Voice Changer Functionality.
The handset looks similar to the current trendy Native Union Moshi Moshi Retro POP Handset that we usually see in the shopping malls, but this one come with voice changer function.
According to the product manufacturer – Camino, this handset is fully compatible with iPhone, iPad, Android-based Smartphone, Tablet Pad and PC. With any luck, I hope the product will be introduced in Malaysia! So I will be the first one who queues to buy it like the Apple iPhone 4S.